"There's a diamond in Central Park with your kid's name on it…"
As in life, baseball involves more than a single skill. We teach children more than how to hit and field better. They'll discover the meaning of a positive attitude, teamwork, hustle, good sportsmanship and most importantly, self worth. Once they discover our diamond just watch them shine.
Groups meet for one hour a week after school on the same day at the same time. The season is 8 weeks long. Fall Season Sept through October Spring Season April through May.
For more information, send an email to: danvenezia@coachdan.com. Fee schedule available on request.
TESTIMONIALS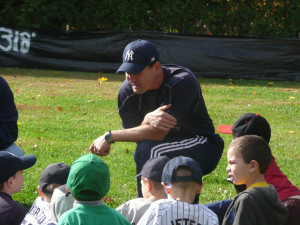 I covered many of the greatest super-stars and icons in the world of sports and got to know them "up close and personal" as well. As talented as they are, many of them would have benefited greatly from the lessons that Coach Dan teaches the boys each week. He provides a valuable road map for life beyond the baseball diamond. Simply put – Coach Dan does a wonderful job and his book is an extension of his supportive and wonderful philosophy. I highly recommend it for all parents and future super stars.
~Cliff Gelb
Former producer ABC news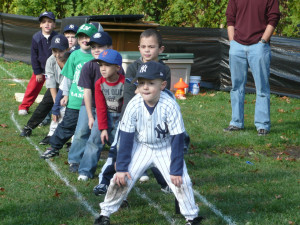 Coach Dan is a cherished part of my sons' lives. He is an extraordinary coach, but, more importantly, he is an exemplary role model and mentor. He imparts lessons about teamwork, resilience, sportsmanship, commitment, and friendship that will serve my boys well throughout their lives. Coach Dan has taught my sons that the greatest rewards come from hard work, dedication, integrity, and loyalty to your teammates. Thanks to Dan, my sons know that winning is not nearly as important as how you play the game!
~Medill Harvey
NYC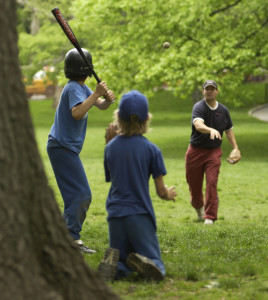 Dan Venezia is an excellent example of how we can use sports to teach the whole child. I have seen Coach Dan on the field patiently teaching children how to play baseball, but he does so much more; his book demonstrates this. He reminds all of us that the baseball diamond is a limitless field of opportunity to teach children about what kind of a player they want to be, not just in baseball, but in the much broader game of life.
-Elizabeth Reid, Phd
Clinical Psychologist
For more photos, click here.