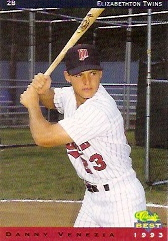 Dan Venezia is a former professional baseball player from the Minnesota Twins Organization. Dan directs camps, clinics and gives private lessons throughout the tri-state area. He is a sought after public speaker and is the author of Coach Dan On Sportsmanship, a children's picture book. Dan is also a life coach and professional trainer. Over the past 7 seasons, his recreational coaching record is 85-5 with 6 championships along with 3 undefeated seasons.
In 1989 Dan led Fort Hamilton High School to an undefeated City Championship which was played at Yankee Stadium. Later that summer, his club team of the Youth Service League made it to the Connie Mack World Series where he played along side teammate Manny Ramirez. He received a scholarship to Concordia College, Bronxville, New York. In 1992 he led the nation in stolen bases (NCAA Division II) when he stole 30 bases in 31 games (.97 average per game). Dan graduated with a B.A. in Psychology while making the Dean's List for 6 consecutive semesters earning a 4.0 in his senior year. He received the "Mickey Byrne Scholar Athlete Award", the schools highest honor.
He was drafted in 1993 by Herb Stein, the same scout who signed Hall of Famer Rod Carew. Dan led the Elizabethton Twins of the Appalachian League his rookie year with a .310 batting avg., 80 hits and 21 stolen bases. He was a member of the Minnesota Twins "Men of Steal" which is reserved for players who swiped 20 bags or more. Only five players received that honor in 1993.  Dan was the only one who achieved that goal in a shortened season playing in only 60 games.  He also attended the Fall Instructional League reserved for the Organizations Top Prospects. According to Baseball America, he was voted the fastest runner in the Twins draft report card with a 3.9 running time from home to first from the right side.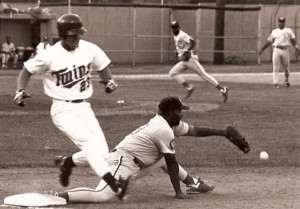 In 1994 Dan played for the Ft. Wayne Wizards of the Class A Midwest League. The big league Twins played the Wizards that season in a charity exhibition game. Dan doubled and scored to lead off the game against big league pitcher Carlos Pulido. In 1995 Dan finished his playing career with the Ft. Myers Miracle of the Florida State League.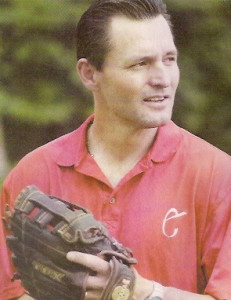 Dan has been on The Fox News Channel, The Sean Hannity Radio Show,  ESPN Radio Sports Center Tonight, Live from the Couch, WLNY CBS, NY1 and other media outlets spreading the important message of character, integrity and sportsmanship. Dan resides in Northern New Jersey with his wife and two children.